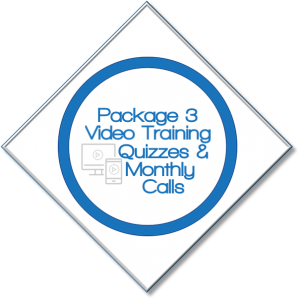 Package 3 – Videos. Quizzes. Monthly Calls Plus.
Everything in Package Two
PLUS a monthly call to deep dive into one skill per month with one of our enthusiastic team members.
PLUS your calls are recorded for additional training or for new team members at a later date. (Uploaded for your access)
PLUS you'll have meeting agendas as well as access to any new material as it is added.
Save
Save
Save